Welcome to
H.V. POly films Pvt. ltd
The inception of the H.V.Polyfilms Pvt. Ltd. was in the 2012. The company manufactures and exports a wide range of plastic bags and pouches. We offer wide range of PVC Packaging products following international guideline. Our products are highly preferred in the market by the customers. We provide different products as per market demand and also by customer's specification. These products contain high quality; excellent packaging properties and durability, make us one of the leading manufacturers of India. We offer cost effective product range. Our constant and smooth quality product made us well recognized and the leading company in the industry, got attraction of the people in the market. We offer wide range of well finished and attractive product range. By understanding the current awareness about the environment we offer recyclable product range. This PVC range is PVC Shrink Film, PVC pouch, PVC label, PVC U shape pouch, PVC roll, PVC Tubing, and PVC Sleeve.
Read More

SETUP
Mr. Vinod Prajapati, the mentor has motivated the staff in such a way that company earns the reputation in the local as well as international market. He has developed good infrastructure. Under the guidance of Mr. Prajapati Company climb the step of success to become a leading manufacturer in the plastic packaging industry.
Read More

MISSION
To provide value added products with consistent qulity at reasonable price.
To develop npwer products in keeping pace with tecnology up- gradatino.
To win over the customerrs by satisfying their qualiy requirements.
To become a leadea in the plastic packaging industry.
To be fair in all dealings.
LOCATION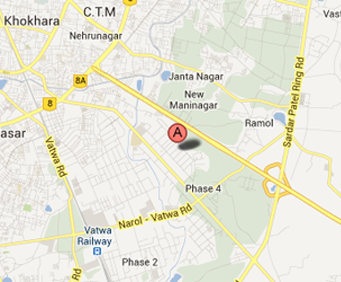 Packers and Movers in Gandhidham, Packers and Movers in CG Road, Packers and Movers in Paldi, Packers and Movers in Valsad, Packers and Movers in Vastrapur, Packers and Movers in Gandhinagar, Packers and Movers in Bhavnagar, Packers and Movers in Chandkheda, Packers and Movers in Anand, Packers and Movers in Bhuj, Packers and Movers in Bopal Ahmedabad, Packers and Movers in Surat, Packers and Movers in Amreli, Packers and Movers in Jamnagar Packers and Movers in BopalPackers and Movers in BotadPackers and Movers in DahodPackers and Movers in AhmedabadPackers and Movers in AmbawadiPackers and Movers in AmreliPackers and Movers in AnandPackers and Movers in AnkleshwarPackers and Movers in BanaskanthaPackers and Movers in KutchPackers and Movers in Judges BunglowPackers and Movers in JunagadhPackers and Movers in MundraPackers and Movers in NadiadPackers and Movers in NaliyaPackers and Movers in NaranpuraPackers and Movers in NarodaPackers and Movers in NavrangpuraPackers and Movers in NavsariPackers and Movers in PalanpurPackers and Movers in PaldiPackers and Movers in PatanPackers and Movers in PorbandarPackers and Movers in KalolPackers and Movers in KathwadaPackers and Movers in RajkotPackers and Movers in SatellitePackers and Movers in ShahibaugPackers and Movers in SuratPackers and Movers in SurendranagarPackers and Movers in ThaltejPackers and Movers in VadodaraPackers and Movers in ValsadPackers and Movers in VapiPackers and Movers in VasnaPackers and Movers in BharuchPackers and Movers in BhavnagarPackers and Movers in VatvaPackers and Movers in VeravalPackers and Movers in MorbiPackers and Movers in ManinagarPackers and Movers in MehsanaPackers and Movers in GandhidhamPackers and Movers in GodharaPackers and Movers in GondalPackers and Movers in JamnagarPackers and Movers in JetpurPackers and Movers in BhujPackers and Movers in Gandhinagar Packers and Movers in Bhavnagar Packers and Movers in S.G. Road Packers and Movers in Satellite Packers and Movers in Gota Packers and Movers in Ahmedabad Packers and Movers in Mehsana Packers and Movers in Paldi Packers and Movers in Maninagar Packers and Movers in Kalol Packers and Movers in Bhuj Packers and Movers in Rajula Packers and Movers in Junagadh Packers and Movers in Amreli Packers and Movers in Bharuch Packers and Movers in Jamnagar